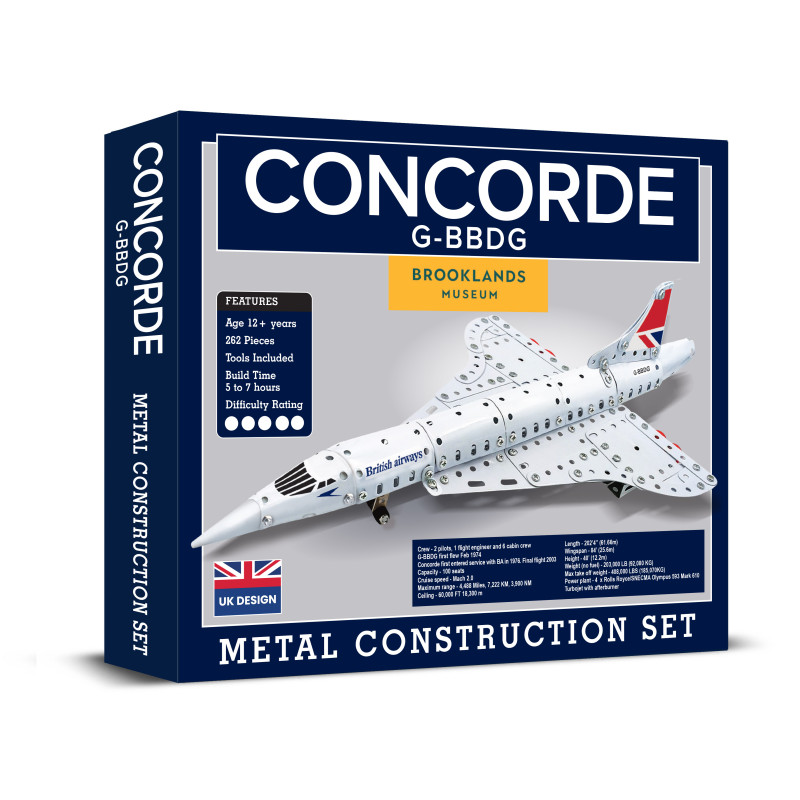  
Concorde Metal Construction Kit
Are you looking for a gift for someone who's got their head up in the clouds, a plane enthusiast then this is the perfect gift.
Concorde is a British/French turbojet-powered aircraft with a maximum speed of 1354mph over twice the speed of sound!!  flying from London to New York in 3 hours and 30 minutes! Modelled on the G-BBDG British Airways aircraft that is on display at the museum in Weybridge, Surrey.
Concorde Technical Information
Cruise Speed - Mach 2.0
Ceiling - 60,000 FT
Length - 202'4"
Wingspan - 84"
Featuring clear easy to follow colour instructions, 256 stainless steel pieces and specialist tools to complete the job, this fabulous construction set will give you hours of fun
Finished size: H24cm x W28cm
Age 12+
Time to build : 5-7 hours

Security policy (edit with Customer reassurance module)

Delivery policy (edit with Customer reassurance module)

Return policy (edit with Customer reassurance module)