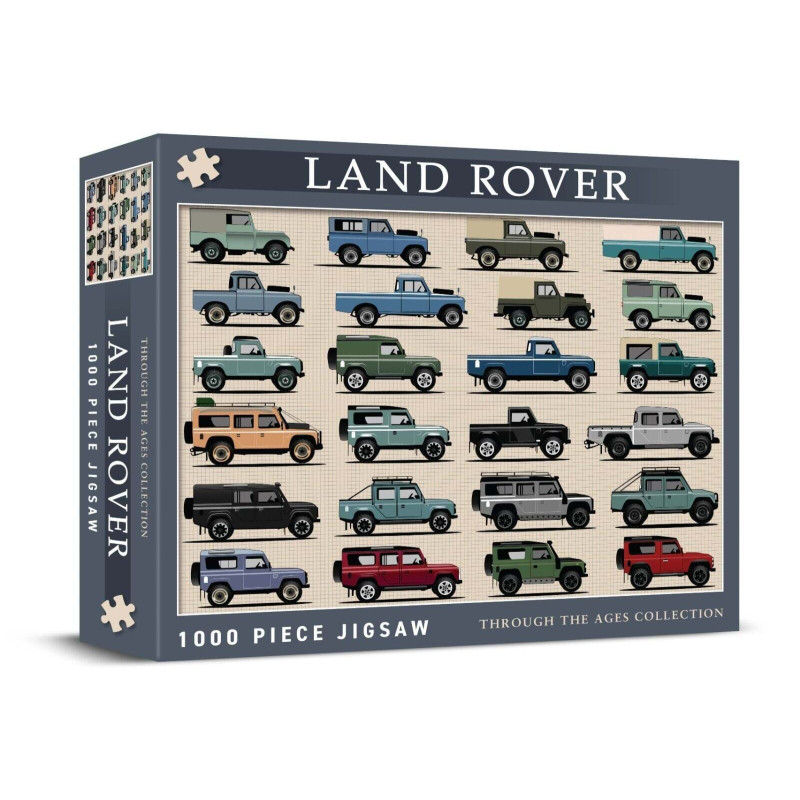  
Land Rover
Our stunning "through the ages" collection celebrates transport icons from the past.
These comprehensive detailed illustrations have been designed for our exclusive range of 1000 piece jigsaw puzzles. The Land Rover was conceived by the Rover Company in 1947. The success of the American Jeep and the proven value of a basic 4-wheel drive vehicle of rugged construction during WWII inspired the Wilkes' brothers to build a British version. Launched in 1948, customers were never in short supply and once the British Army embraced it as their vehicle of choice, the Land Rover's place in motoring's Hall of Fame was secured.
This fascinating jigsaw puzzle features 24 different variants that have been brought to life for Land Rover enthusiasts of all ages.
Finished Puzzle Size H490xW685mm

Security policy (edit with Customer reassurance module)

Delivery policy (edit with Customer reassurance module)

Return policy (edit with Customer reassurance module)